Explore the Wonders of Deep Sea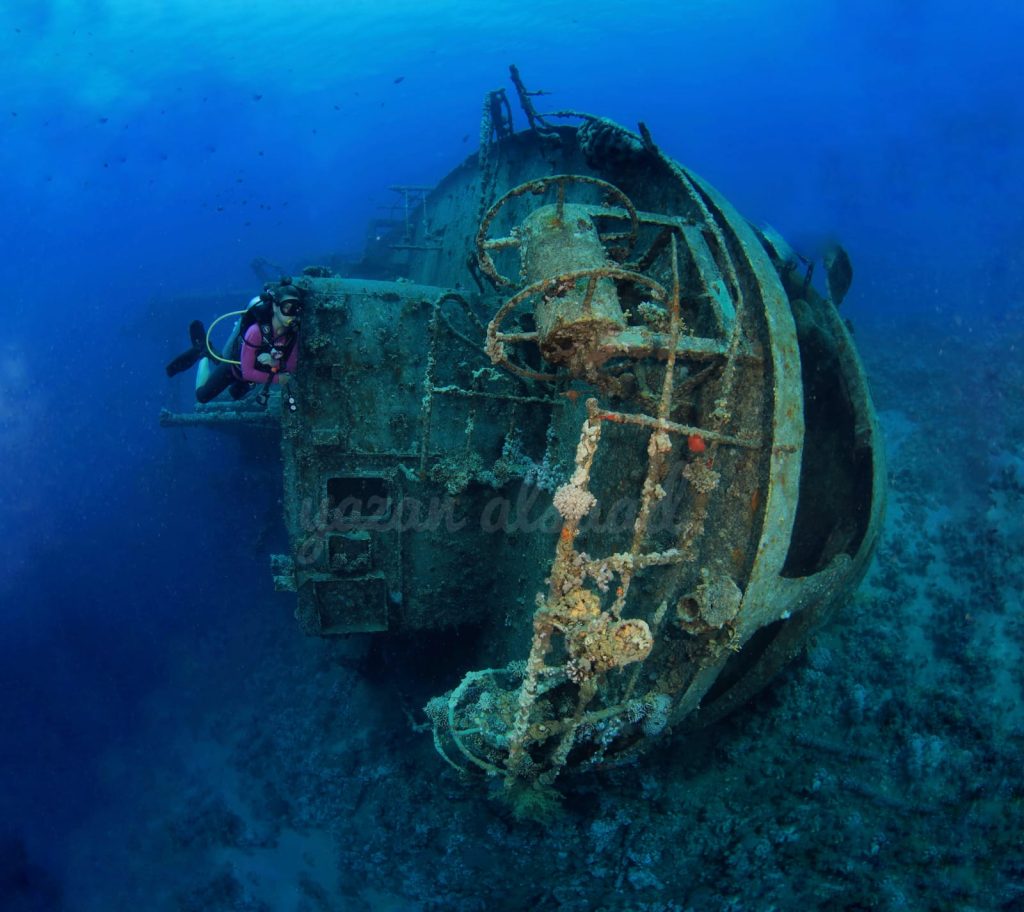 Four countries share Aqaba Bay. The Jordanian part is 26 km long; it spreads from the Jordanian border to the Saudi Arabian border. On the seashore you can find free beaches, hotel beaches, the port of the Royal Yacht Club, several cargo ship ports, and protected area which belongs to the University. And finally, you can come to the most popular diving sites. The fauna of the Aqaba Bay is very colorful, full of undersea life, so beautiful that it reminds, a paradise could exist also on Earth.
Several places can give you opportunity to meet unbelievable world of colors and richness of shapes of fish, corals and plants. The nicest diving localities are situated 15-17 km from the town. The most known diving place is called Japanese Garden for its fascinating fauna. Here we can observe fantastic fishes with unbelievable colors (butterflyfish, scorpionfish, lionfish, cornet fish, stonefish, clown fish, grey moray, etc.), and the miraculous water life, but you can also find hard and soft corals of many colors and shapes, giant gorgon, plant animals and many many more life-forms of various shapes.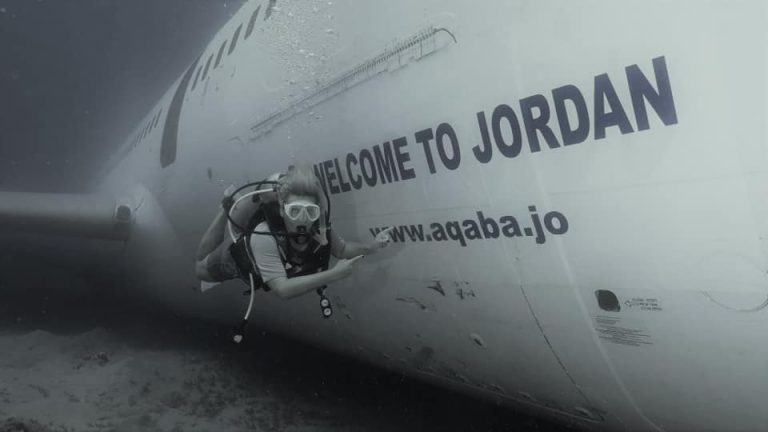 The most popular diving place is the wreck of the CEDAR PRIDE, it is more than 70 m long international cargo ship. It was sunken by the soldiers of Jordanian King in 1985, in order to create new site for wreck divers. Its specialty is that it was situated onto two big coral reefs so that divers can swim under it. The deepest point of the ship is at 27 m, its highest point is at 9 m, so it can be seen also during snorkeling (swimming at the water surface). The ship lies at its left side, more or less parallel to the seashore. In the environment of the shipwreck you can see lot of beautiful corals, giant shells and various fishes.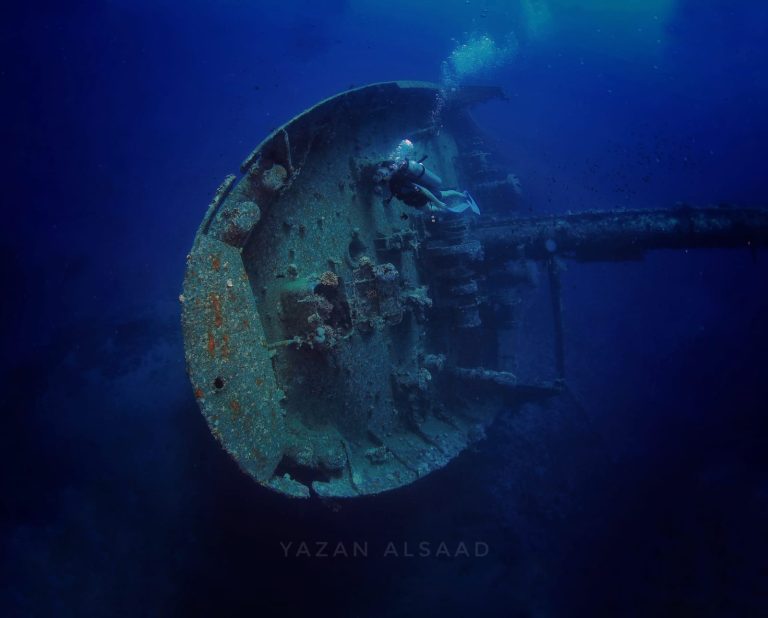 Sea Guard offers diving and snorkeling trips at daytime as well as romantic trips at sunset. Founded in 2003, headquartered in Aqaba, the only seashore city of Jordan.
The beginnings of Sea Guard date back to 1993 when one young enthusiast, Yazan Alsaed, started to dive. He made his first open water dive exam in 1994 and in 1996 got divemaster degree. He worked as assistant instructor since 1998 and since 2000 he has been PADI open water dive instructor.
In 2003, Yazan Alsaed formally established Sea Guard, as a private company.
At spring 2004 company bought its first diving and snorkeling boat, called Yasmena.
Since then, we have been organizing trips at Red Sea, in Aqaba Bay and we performed thousands of dives (more than 12.000 dives made only by Yazan Alsaed). In 2008 we expanded our fleet with sight-seeing boat Alissar built in must-see phoenician style.
Years of experience allow us to suggest safe conditions for the trips: for people having their first hobby diving experience – discovery scuba diving, for open water divers, wreck divers, for those who just like night diving etc. We offer to try the real experience of diving in living water, using diving equipments. For those who have not tried it yet: "you should observe the miracles of the underwater world, feel the fascination of the water life face to face, it is just amazing". Our dives are planned and prepared thoroughly. Our work is determined by the long experiences, love for diving and sea. Diving lessons are arranged in atmosphere of honor, friendship and fun.
We organize our trips in small groups to provide high quality of services for our clients.
At spring 2011 we decided to increase number of our boats with the third one, called Barakah. We would like to suggest its high level services to our clients, including the possibility to rest and sunbathe at the sun deck. We are going to provide you our services on Barkah starting from summer 2011.
This is the most colorful – from cultural and ethnic point of view – group of hobby diving specialists of the world and at the same time, the largest diving training organization of the world. Professional PADI members train the majority of the hobby divers of the world, they distribute almost 1.000.000 divers' licenses. PADI is presented in more than 175 countries. In the system of PADI diver training is based on gradual teaching. Courses are concentrated on students, providing maximum practice and handling knowledge. Beginners get an Open Water Diver license. After they acquire this license they can continue their studies as Adventure, Advanced Open Water, Specialty, Medic First Aid and Rescue Diver etc.
What does it mean for you? That means that anywhere you go to the course of your diver trips, you can be sure that local diving community recognizes your license, even if there is only one word you know in local language: PADI 
| | |
| --- | --- |
| 100 JOD | Two dives/day for divers with equipment, guiding, full day boat trip, 10:00AM – 2:00PM with lunch and refreshments |
| 80 JOD | Two dives/day for divers, full day boat trip, 10:00AM – 2:00PM with lunch and refreshments |
| 20 JOD | Rent of equipments for divers/day |
| 75 JOD | First dive (once), with guiding, rent of equipments, full day boat trip, 10:00AM – 2:00PM snorkeling without limits, with lunch and refreshments |
| 40 JOD | Snorkeling full day boat trip, 10:00AM – 2:00PM with lunch and refreshments |
Still have questions? Send us a quick Email!